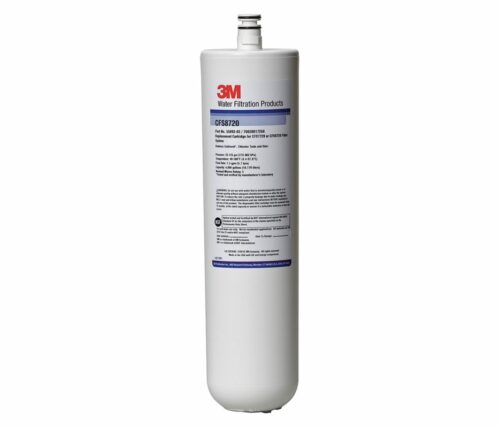 3M-Cuno CFS8720 Replacement Filter
$46.84
Cuno/3M CFS8720 replacement cartridge. 1.5 gpm, 5.0 micron, 4,800 gallon capacity. Removes sediment, chlorine taste and odor.
Description
The 3M™ Water Filtration Products line of 8000 series cartridges provide the continuing benefits of 3M filtration in a user-friendly design. A choice in medias such as graded porosity carbon and granular activated carbon with micron ratings from 0.5 to 5, as well as optional integrated scale inhibition, provide solutions for varying water conditions. 8000 series cartridges do not require activation for functionality, allowing an operator to change the cartridge in seconds.
1.3 gpm (4.9 lpm), 1.5 gpm (5.7 lpm) and 1.67 gpm (6.3 lpm) flow rates specifically designed for point-of-use foodservice applications.
Sanitary Quick Change (SQC) encapsulated cartridges reduce contamination during change-outs.
FDA CFR-21 and/or NSF compliant materials.
Only logged in customers who have purchased this product may leave a review.