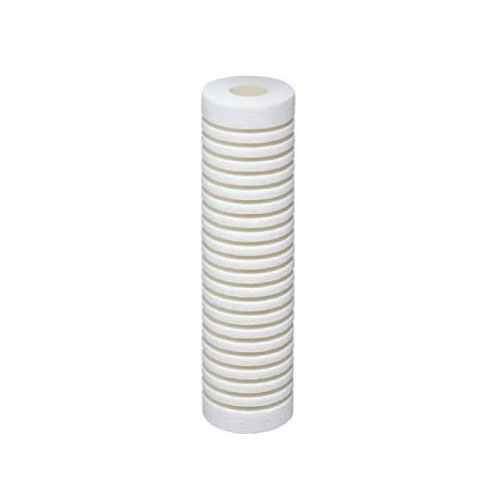 3M-Cuno CFS110 Prefilter
$10.80
Cuno/3M CFS110 pre-filter replacement, 9.75″, 6 gpm, 5 micron, sediment reduction.
Model: CFS110 Prefilter
Shipping Weight: 1lbs
100 Units in Stock
Manufactured by: Cuno/3M
Description
CUNO's line of drop-in cartridges are an economical way to help reduce constituents in water that can cause equipment damage and unappealing product. Media choices of graded density, charge modified, activated carbon and pleated polypropylene provide a wide range of sediment holding capacities, chlorine reduction capabilities and micron ratings. These cartridges can be used in CUNO's premium line of drop-in housings or as retrofits to upgrade current filtration.
Only logged in customers who have purchased this product may leave a review.